Café by day, cocktail bar by night, the light over the water might change but the chilled vibes remain. With its hand-painted murals, ample greenery and waterfront location, Georgia Rose is the ultimate place to kick back, relax and enjoy our warm hospitality.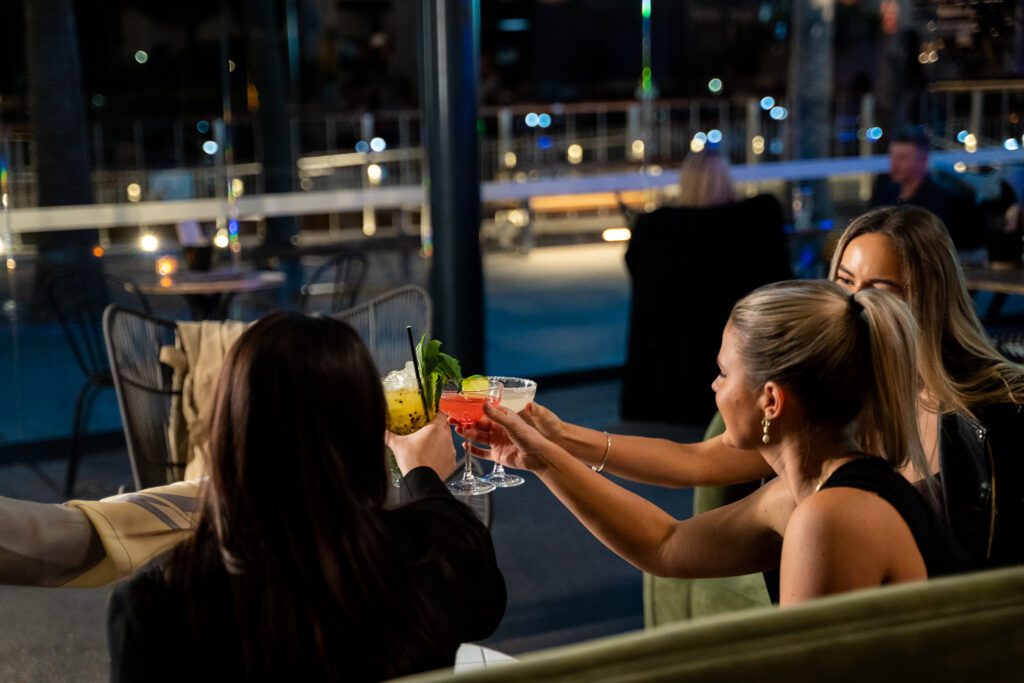 Unwind with friends and enjoy our seasonal menu
Whether it's a big brekky, quick coffee, casual brunch, art-inspired workshop, or killer cocktail at our signature Sunday session.
Your passport to relaxed dining, Georgia Rose is located in the heart of Shellharbour Marina, less than two hours' drive south of Sydney. The pristine beaches and stunning hinterland might be calling, or you can soak up the sea breeze with a coastal walk after breakfast.
Take the Shellharbour Road exit off the freeway and take advantage of the marina's ample parking. Leaving is the hardest part.
Located in the heart of Shellharbour Marina is the GEORGIA ROSE. Offering harbourside dining experiences for families, friends or anyone in between. This picturesque venue captures the true essence of the NSW South Coast. The perfect stop on your holiday, a venue for afternoon drinks or exquisite dining experiences.